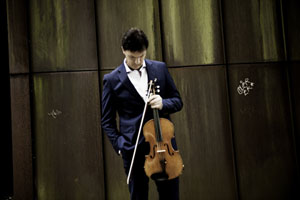 March 31 - April 5, 2023
Master class at the starnberg days of music
Schlossberghalle
82319 StarnberG / GERMANY

Official webpage and application
1. How to apply:
Please ensure that all documents are received in due time. This includes the following:

Completed application form
links to videos or recordings
a photo for the Festival Pass
payment of the registration fee
Important: Without meaningful recordings (videos), it is difficult for the professors to make a selection. You could place your videos as "private" on YouTube, so they are not publicly visible.
2. Deadlines:
Registration deadline: March 10, 2022

3. Fees:
Registration fee: 120 €
Course fee: € 300


4. The course fee includes:
4 lessons given by your professor

Concert Appearances

Free entry to the festival concerts

Yoga Group Lessons, Posture exercises, Breathing and Mediation

More infos at
https://starnbergermusiktage.de/en/internationale-musiktage/starnberger-musiktage/osterakademie/application